The Best Certified Pre-Owned Chevy Models to Buy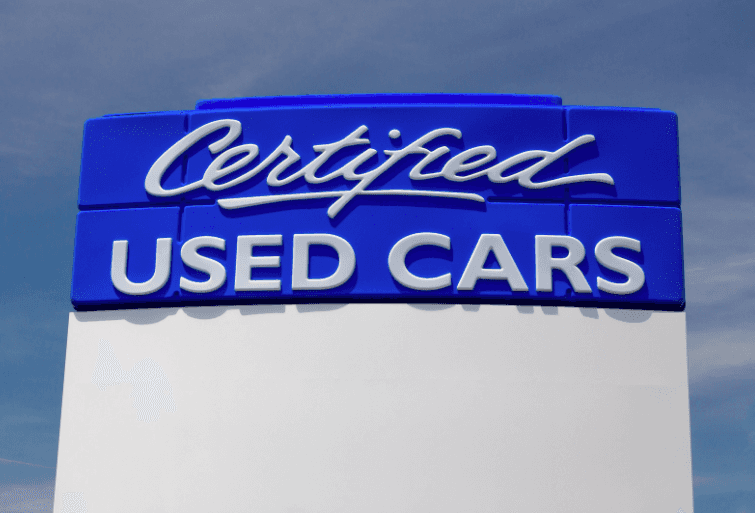 Chevrolet is known for building vehicles with long-lasting quality for a great value. That's why you see so many older-model Chevy trucks, cars, and SUVs on the road, even after a decade or more on the road. In fact, many Chevrolet models have been recognized as some of the best used cars on American highways and city streets, and with Chevy's Certified Pre-Owned program, they're even better. Let's take a look at two of the best Certified Pre-Owned Chevy models you can buy.
Pre-Owned Chevy Silverado
The Chevrolet Silverado 1500 was named the best used truck of 2021 by Autotrader, and it's pretty easy to see why. The Silverado 1500 can easily last between 200,000 and 300,000 miles, or anywhere between 10 and 20 reliable years of service! It's also extremely capable and rugged, and with a crew cab, is good for families too.
In addition, the sheer number of Chevy Silverado 1500s that have been made ensures that you'll have no trouble finding a used one for a good price, or extra parts for the repairs you need. The Silverado 1500 is one of those mainstay vehicles that are sure to be made for the foreseeable future.
Of course, even among the best there's the cream of the crop. If you're looking for the absolute best used Chevy Silverado for you, look out for a model made after 2016 – these models will have a remote locking tailgate, Apple CarPlay™ and Android Auto™ built-in, and forward-collision warning.
Used Chevrolet Tahoe
For a used SUV that's fit for the whole family, the Chevy Tahoe is a great choice. This full-size SUV can fit up to 9 people, which is plenty of room for a cross-country road trip, taking the team to practice or out to pizza, or loading up the back with a college freshman's move-in needs.
Plus, the used Tahoe comes equipped with plenty of technology to help you navigate, rock out, or keep in touch while you're on the road. It's a great option for families, dog owners, band members, or pretty much anybody who has a lot to do and needs a lot of car to do it with.
Buy a Certified Pre-Owned Chevrolet for sale in Salt Lake City
Chevrolet's Certified Pre-Owned program guarantees a better option than a plain used car. Each Certified Pre-Owned vehicle is thoroughly inspected and reconditioned before being put on the lot, and comes backed with a 6-year/100,000-mile Powertrain Warranty including Roadside Assistance, as well as a 12-month/12,000-mile Bumper-to-Bumper Limited Warranty.
When you're ready to find your next pre-owned Chevy, come see the expert sales people at Seiner Chevrolet Salt Lake. We serve the communities of Salt Lake City, West Valley City, North Salt Lake, and the surrounding area, and we're sure we can help you find the car you're looking for!
Our finance department will work to get you the best possible deal as well, and after you drive off, our service department will keep your Chevy running for as long as you want to drive it. Come by our dealership, give us a call, or visit us online today!